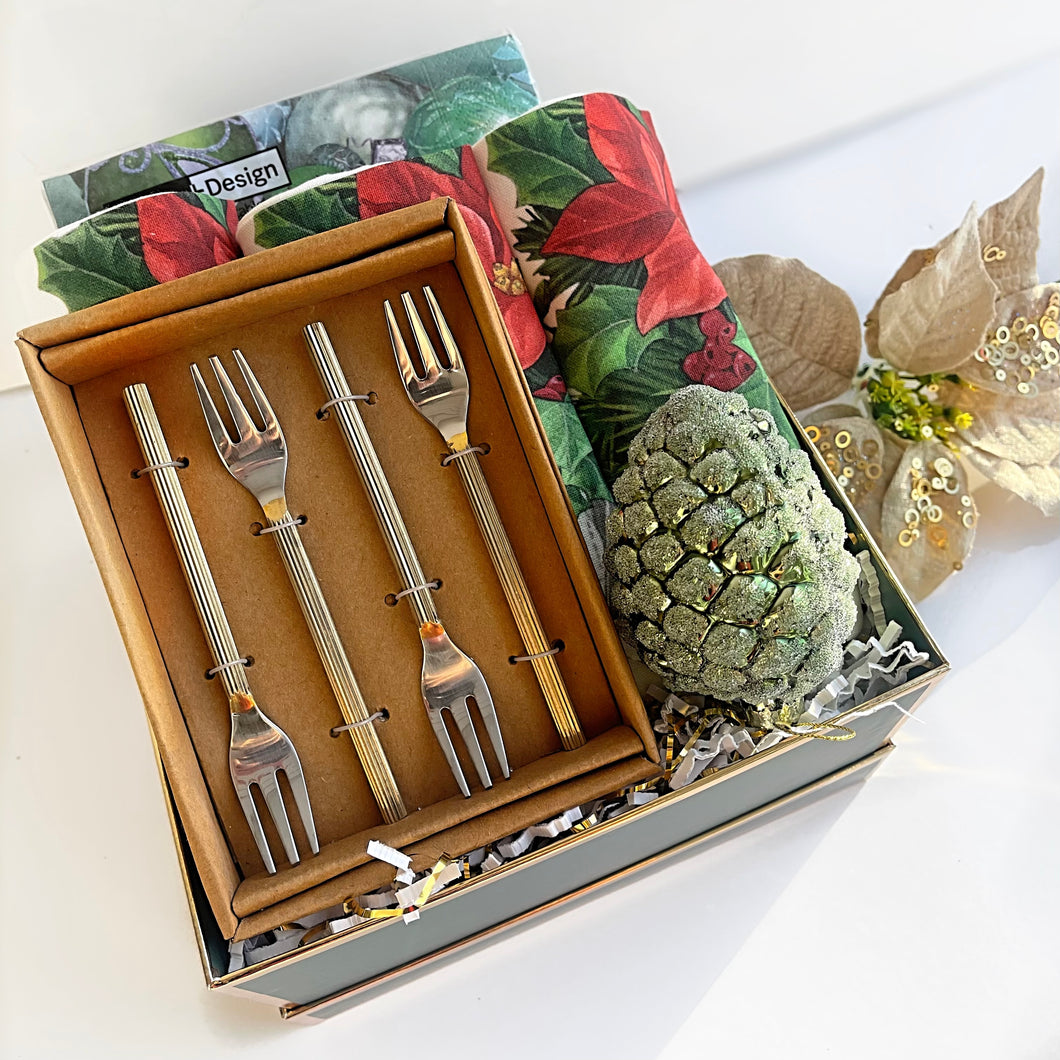 KITCHEN GODDESS Gift Box
Regular price $91.00 Sale
A thoughtful gift box filled with kitchen essentials. 

Includes:
3 Poinsettia Kitchen Towelettes 100 percent cotton 
Fortune Gold Mini Forks
Designer Paper Napkins
Green Ornament 
Gift Box
Final wrap presentation with clear paper, sparkly gold ribbon and sparkly gold poinsettia. 
Our gift boxes and baskets sell out quickly! They are being made and more will be added. Keep checking in!